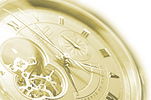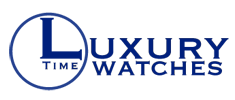 Trade-ins Welcome
Phone: 336-287-7669
Policies
Ordering Watches

We sell on a first-come, first-served basis.
Buyers with fewer than 5 transactions or with accounts newer than 30 days must contact us.
Call or email to confirm that piece is available. If piece is listed on eBay, use "Buy It Now" or call to make payment arrangements.
We contact all customers with purchases over $2,500. You will be asked to provide your phone number.
The watch will be shipped after funds clear. We will email you a tracking number. Please email us when watch arrives.
Luxury Time Watches is not responsible for customs duties when shipping to countries other than the US. Please make sure you understand your country's duties before placing an order.
We are not authorized dealers for the brands we sell, and there are no implied warranties. However, some new watches may include a warranty certificate; please contact us to see if the watch you are interested in has one.

Payment Options

Secure Banking Methods:

Please contact us for details.

Cashier's Checks:

Accepted in most cases; please contact us for more information.

PayPal:

PayPal is accepted from confirmed*, verified PayPal accounts only, and on purchases of no more than $3,000. Please contact us for payment information.

Trade-ins:

Trade-ins are generally accepted as a form of partial or full payment towards the watch you have chosen. Please contact us about your trade and we will get back to you with a quote right away.

International:

Please contact us for payment options depending on location.

Orders over $3,000:

All orders over $3,000 and all international orders must be paid by secure banking payment methods. Please contact us for more details.

* A confirmed account is one for which PayPal has verified that the shipping address matches the billing address of the account holder, and thus offers us seller protection. Confirmed accounts are only available in the U.S., Great Britain, and Canada.

Shipping

Within USA:

$25 — Second day delivery (fully insured).
$50 — Next day delivery (fully insured).

International:

$75 — FedEx (fully insured).

Returns

We offer a 14 day return period on all items that have not been worn or altered in any way. Returns are subject to a 15% restocking fee, which will be waived in most cases of trades for another watch of equal or greater value. Shipping charges are non-refundable. Please contact us to discuss options should you want to return your watch.

Consignments

Consignments are accepted; please contact us to make arrangements.

Trades

We may be interested in applying your watch towards the purchase of a new piece. Contact us and let us know what you have, and we will promptly respond with information on how to expedite your request.